DexKo provides RV solutions with more technology, more payload, and more comfort.
DexKo Global offers a broad range of innovative RV components and motorhome components to enhance the mobile lifestyle. These include chassis, axles, suspension solutions, slide-out mechanisms, venting systems, windows and doors electronic components, stabilizer and leveling systems, entry steps, carrier systems, safety systems, and more.
Axles, Actuation, and Suspension
With a commitment to quality and innovation and a relentless pursuit of excellence, DexKo's axles and braking products help ensure the safe transportation of RVs and motorhomes worldwide.
Light-duty axles: DexKo's high-quality torsion axles and sprung axles for light-duty applications are tested to meet from 500-pound to 8,000-pound capacities.
Actuation: Experience maximum quality with any of DexKo's braking products, including electrically controlled hydraulic brake actuation, hydraulic surge actuators, and electronic sway control.
Air Suspension Systems: DexKo's AIRFLEX® Air Ride Suspension comes in many configurations depending on the application and is rated from 2,000 pounds to 27,500 pounds per axle. This system arrives as a complete assembly that is ready to be attached to the chassis.
Chassis and Fenders
DexKo offers chassis and fenders to properly support and protect RVs and motorhomes, ensuring that occupants and cargo arrive at their destination safely and comfortably.
Chassis: Featuring hot-dip galvanized lightweight construction, a wide-track combined with single-wheel design, and our unique torsion bar suspension, DexKo's chassis deliver unrivaled performance. The new VarioX® caravan chassis is focused on further weight reduction. Hydraulic leveling systems offer the highest comfort for parking on any uneven terrain.
Motorized Chassis: Offers an innovative concept for maximum safety, improved driving dynamics, increased payload capacity, and increased drive comfort. DexKo motorized chassis are available as a 2-axle, 3-axle, and 13-inch wheels tandem axle chassis.
Light-duty fenders: DexKo's modular-designed fenders and mudguards provide even more protection from mud, dirt, road debris, and spray water to enhance safety while riding on the roughest of roads.
Doors and Vents
DexKo delivers the highest quality, right down to the hinge pin, offering doors and vents for RVs that are meticulously designed with attention to every detail.
Doors: DexKo's ISO 9001:2015 certified RV and utility doors come standard with pre-cambered galvanneal stiles, adjustable strike plates, aluminum core surrounds, and extruded hinges that include a full-length hinge pin and stainless steel bushings.
Vents: DexKo's expertly manufactured, feature-packed venting products help to make us a leader in both the housing industry and the recreational vehicle industry.
Business owners partnering with DexKo enjoy the many benefits of partnering with a reputable supplier of superior axles and components for RV and motorhome production. Contact us today for more information about our products and services.
Related Products
Related Brands











Related Blogs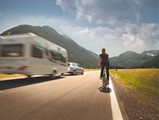 AL-KO Vehicle Technology is one of the leading award-winning suppliers of high-quality lightweight...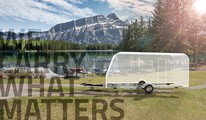 If you love traveling and camping, then you understand how important it is to be comfortable during...