DexKo offers better total cost of ownership due to more payload, volume, and better ergonomics through low floor solutions for light commercial vehicles.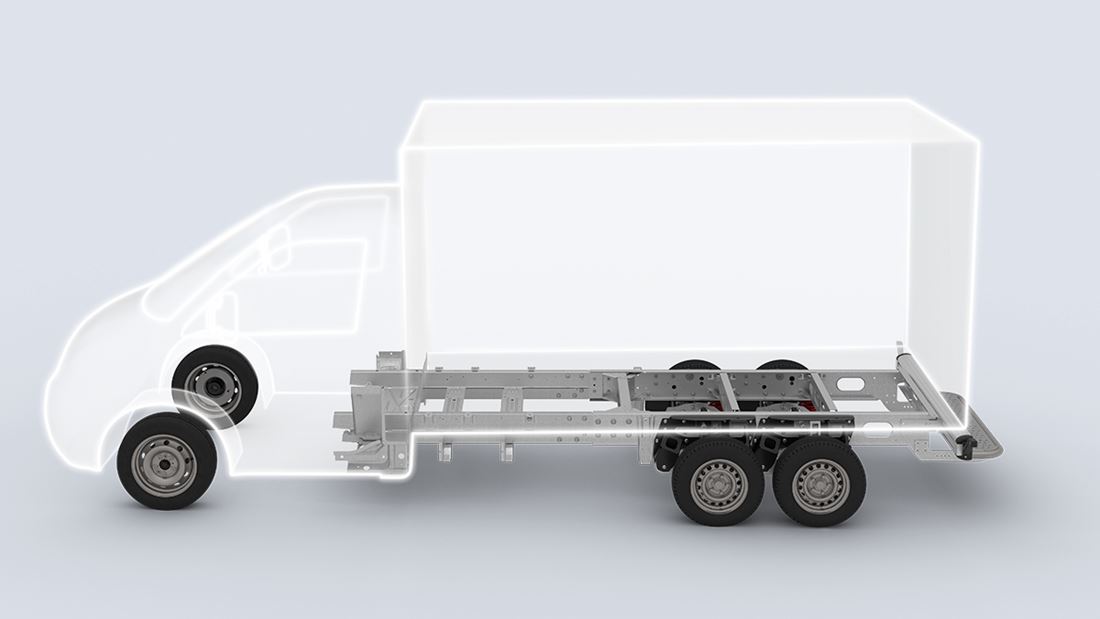 DexKo Global stands as a testament to safety and performance as a certified partner of FIAT Professional, Mercedes-Benz, Citroen, Peugeot, and Volkswagen commercial vehicles and meets strict quality standards. In addition, our deep expertise in chassis solutions allow for a wide variety of configurations for light commercial vehicle (LCV) applications. Our van base vehicles offer body builders new possibilities in the van class.
Axles and Suspension
With a commitment to quality and innovation, and a relentless pursuit of excellence, DexKo's axles and suspension products for light commercial vehicles help to ensure the safe transportation of passengers and cargo worldwide.
Light-duty axles: DexKo's high-quality torsion axles and sprung axles for light-duty applications are tested to meet from 500-pound to 8,000-pound capacities. A wide range of compact, low center of gravity and load-tailored torsion bar axles up to 5 to GVW (kgs) serve the needs of light commercial fleet owners in specific segments like promotion vehicles, vending vehicles, and last-mile distribution with high payload and load volume requirements.
Air suspension systems: The AirPremium air suspension systems solutions and tailored torsion bar suspension serve the needs of high-end distribution solutions.
Shock absorbers: DexKo shock absorber solutions are designed with the highest demands in mind, and are developed to meet the strain of each specific application.
Chassis and Fenders
DexKo offers chassis and fenders to properly support and protect equipment on a wide range of construction trailers, ensuring that they arrive at their destination safely.
Chassis: Featuring hot-dip galvanized lightweight construction, a wide-track combined with single-wheel design, and our unique torsion bar suspension, DexKo's chassis deliver unrivaled performance.
Light-duty fenders: DexKo's modular-designed fenders and mudguards provide even more protection from mud, dirt, road debris, and spray water to enhance safety while riding on the roughest of roads.
Motorized Chassis: Offers an innovative concept for maximum safety, improved driving dynamics, increased payload capacity, and increased drive comfort. DexKo motorized chassis are available as a 2-axle, 3-axle, and 13-inch chassis.
Business owners partnering with DexKo enjoy the many benefits of partnering with a reputable supplier of superior axles and components for light commercial vehicle production. Contact us today for more information about our products and services.
Related Products
Related Brands