DexKo can provide the right utility trailer system for any application with a wide range of parts and components.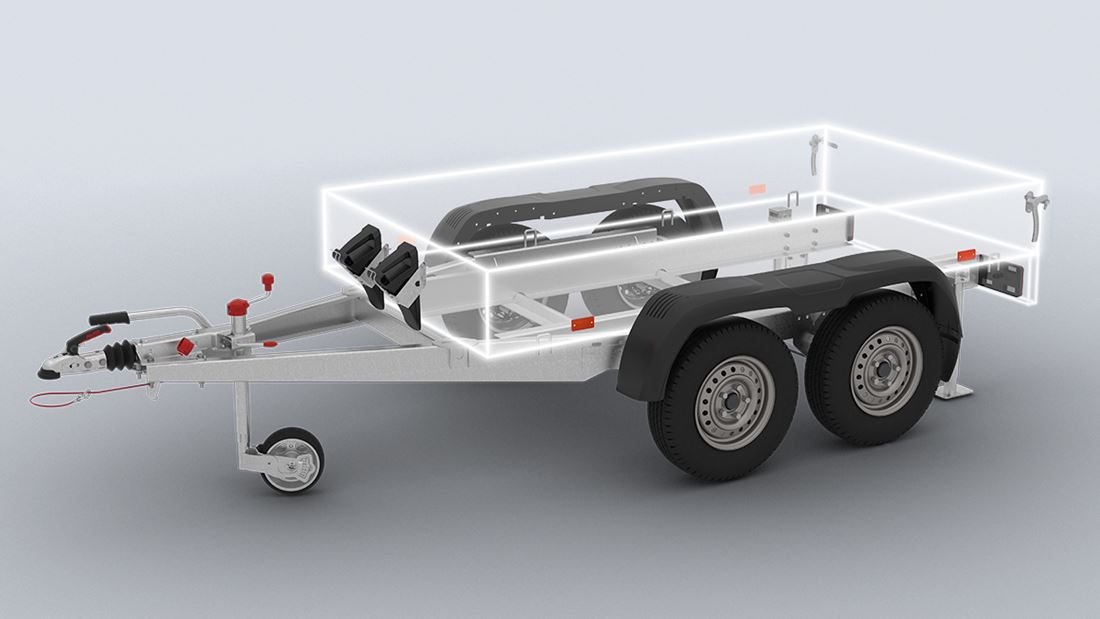 DexKo Global is considered the quality leader in providing superior trailer axle options. Users of utility trailers rely on superior manufacturing practices to provide them with dependable trailers for hauling light and heavy loads. These same principles also apply to running gear and chassis for the growing Tiny House market. Although a general utility trailer, or a Tiny House trailer, may appear well-made, what you don't see could result in costly catastrophes later for both the manufacturer and the trailer's purchaser. When you buy axles from DexKo, you will receive the quality and performance you expect in the parts you need.
Axles are the most important component of utility trailers.
You might think the trailer body and wheels are the most vital parts to ensure your load gets from one place to another without damage. However, the components essential for utility trailer dependability and safety are the axles, brakes, overrun devices, and couplings.
Selecting the right axle component for your needs depends on the number of axles a utility trailer has, what will be towed with your utility trailer, and where you plan to use the trailer. General utility trailers hauling lighter loads over smooth pavement would benefit from leaf spring systems. Alternatively, heavier loads transferred via utility trailers over rough roads should be outfitted with torsion axle systems.
Manufacturers of general utility trailers consistently turn to DexKo to obtain affordable, dependable, and versatile axle assemblies. All torsion and sprung axles made by DexKo have been thoroughly tested using rigorous quality-control processes. Our QA methods ensure axle systems meet or exceed medium- to heavy-duty capacity standards.
Eliminator Torsion Axle: One of our most popular components for utility trailers that supports loads between 2,500 lbs. to 7,000 lbs., this torsion axle is the first in the industry to include a removable spindle.
TORFLEX® system: For reliable support of heavy loads reaching 12,000 lbs., DexKo offers a self-contained torsion arm suspension operating inside the axle tube. Brackets included in axle assemblies can be used to attach the TORFLEX® system to trailer frames.
SMART-STEER® self-steering axle: The first choice of manufacturers that produce general utility trailers requiring exceptional load-carrying abilities, superior stability, and full braking on demand. In addition, SMART-STEER® axles improve gas mileage and can increase the life of trailer tires, and improve the safety of drivers and their loads when transporting items over inferior roads.
Rondo® axles – Torsion bar axles for specific high-end applications in the European light commercial trailers market.
Hexagonal rubber suspension braked and unbraked axles for European trailers up to 3.5 to GVW with over 20M axles produced.
Business owners partnering with DexKo enjoy the many benefits of partnering with a reputable supplier of superior axles for their general utility trailer production. Contact us today for more information about our products and services.
Related Products
Related Brands