July 11, 2019
7 Mind-Boggling Modern Technology RV Improvements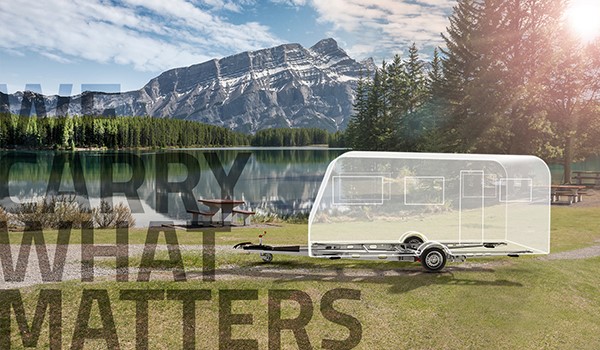 If you love traveling and camping, then you understand how important it is to be comfortable during your recreational getaway. RVs have been evolving for the past several years, and now, with technology advancements, the mobile lifestyle can be enhanced with terrific RV upgrades.
Many RV manufacturers have yet to find a creative way to integrate solar panels into the vehicles. Technology has finally improved to that point. Generators can be noisy and disturbing, but that doesn't have to be an issue now. Having solar panels means you no longer have to crank up a generator so you'll enjoy a more peaceful time with your friends or family. Solar panels are also a great way to save money during dry camping.
Depending on what you prefer, you can now install a hot tub or shower in your RV. In most cases, RVs are equipped with a showerhead that isn't very powerful or relaxing, especially after a long day. With a hot tub, it's like you have a spa in your RV to submerge yourself and enjoy your favorite wine. If you wish, you can also install a better showerhead.
You no longer have to go outside the RV to make a clear call or enjoy using the internet. Camping is all about unwinding and getting away from the pressures of the world. However, there are times when you want to watch your favorite TV show or stream a football game. Now you can install an antenna or satellite for access to TV service. Regardless of how remote the area is, you won't miss your favorite show. The network boosters, on the other hand, will let you use the internet seamlessly and allow you to make clear calls and send messages.
If you wish to make your RV livelier or are planning on holding a party inside the vehicle, you can enhance its appearance with LED lightings. You can install these to either replace the indoor light bulbs or for outdoor lighting to make the evenings more magical. They are energy efficient and mild on the eyes.
Having an RV station is essential before you embark on the camping journey. It will alert you to expected weather conditions, so you can be prepared. You can find shelter before it's too late. Installing the weather station ensures that you always have peace of mind.
Window shades are essential for heat regulation in your RV. You may want to keep heat in during the cold season or to cool the RV during the hot season. Window shades can help you do that naturally, thus cutting down the cost of electricity.
You can now install a fireplace in your kitchen and in the bedroom area to enjoy more comfortable camping. It's very safe and practical too.
Curious about the innovative RV upgrades that can enhance the mobile lifestyle? You can find out more today by contacting Dexko global and learning more about enhancements to RV's in 2019 and beyond.