December 2, 2019
Dexter Axle Will Be Holding an Exhibit at the Performance Racing Industry Trade Show
December 12th through the 14th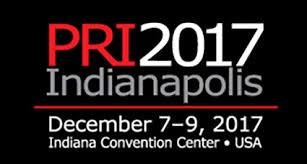 A popular trade show for automotive and racing enthusiasts, the 32nd annual Performance Racing Industry (PRI) Trade Show is set to feature an exhibit from Dexter Axle. With more than 1,000 companies and race teams from over 70 countries attending, the PRI Trade Show is one of the biggest racing trade shows in the world. Scheduled from December 12th through the 14th, the PRI Trade Show will be hosted at the Indiana Convention Center and Lucas Oil Stadium in Indianapolis, IN.
Dexter's Exhibit
Committed to producing the highest quality products available, Dexter Axle is excited to showcase its superior performance trailer suspension systems. With an expert range of products, Dexter's exhibit at the PRI Trade Show will feature some of its most popular products and options. Focused on crafting high-quality and durable trailer suspension systems, Dexter offers a variety of suspension options.
Suspension Systems
Using an effective suspension system can make towing a trailer easier and more efficient. Designed to connect the wheels and brakes to the body of a trailer, a suspension system absorbs the irregularities of a road surface and the noise produced. Connected with a trailer axle, towing a trailer can be a carefree experience with a high-quality suspension system.
Axles
Vital to towing a trailer, a high-quality axle is necessary to properly secure a trailer to a vehicle. Whether sprung axles or torsion axles, an axle must meet capacity needs for a variety of applications. With a strict quality system in place and American-based manufacturing, DexKo Global, as well as its subsidiary Dexter Axle, provides some of the best axles in the trailer industry.
Types of Axles
With multiple tube and spindle solutions, DexKo's leaf spring axles recommended for 8,000 lbs. to 15,000 lbs. are a popular option. For capacities from 9,000 lbs. to 12,000 lbs., a unique TORFLEX system is also available. TORFLEX provides a torsion arm-type suspension, completely self-contained within the axle tube and attaching directly to the trailer frame.
Air Suspension
Gaining in popularity, trailer air suspension systems are achieved via a variation on the basic trailing arm set-up. Offering reduced shock and vibration transmitted to the trailer from the wheels and road, trailer air suspension systems provide a variety of benefits and advantages over the competition. Improved fuel economy, enhanced tire life and a better overall ride are just a few of the advantages found when using a trailer air suspension system.
DexKo Global
With nationwide availability and an international distribution network, Dexter Axle is the premier supplier of trailer components. Owned by DexKo Global, Dexter Axle combined with AL-KO Technologies in 2015 and created an industry leader in highly engineered trailer running gear systems and components. With over 130 years of caravan and trailer componentry experience, the partnership is focused on providing high-quality innovative products, as well as unparalleled customer service.
Dexter at PRI Trade Show
Proud of its subsidiary, DexKo Global is excited to announce Dexter Axle's exhibit at the popular PRI Trade Show. An integral part of the automotive and racing industry, the PRI Trade Show connects industry professionals with industry suppliers and provides an environment for conducting business face-to-face. It's a great opportunity to showcase Dexter Axle's superior products to a huge audience, including the premium construction and design of the company's trailer suspension systems. A valuable racing distribution pipeline, DexKo Global is excited to support and promote Dexter Axle on its upcoming exhibit at the PRI Trade Show.
The three biggest days in motorsports, the worldwide racing industry is set to gather in Indianapolis for the 32nd annual Performance Racing Industry (PRI) Trade Show. The latest products and newest engineering innovations in racing will be on display throughout the event. From engine parts to race electronics, Dexter Axle's trailer suspension systems will be in good company and will have direct access to one of the world's largest distribution pipelines for racing products. If interested in a high-performance axle, a trailer suspension system or want to learn more about trailer components, contact DexKo Global today for more information.