May 18, 2019
5 Air Suspension Benefits for Trailers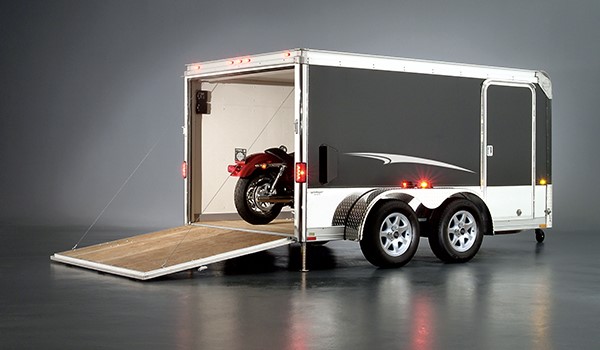 Air suspensions have a difficult and vital role to playin safeguarding big rigs and their cargo. Just like the body has a spinal cord, trailers need air suspension systems to support both the handling and ride quality, thus keeping the payload in good shape and ensuring the driver does not experience a bumpy ride. The suspension system plays a vital role in the vertical acceleration of the trailer and keeping the tires in good conditions. The importance of this element cannot be ignored. Here's a list of air suspension benefits.
Reduced fuel costs
A trailer needs a high suspension to fight the wind resistance it encounters while on the move. An air suspension system can adjust the ride height depending on the load's weight and the distance covered.Trailers that cover long and smooth motorway journeys with light loads do not place a massive burden on the suspension compared to heavy loads. Trailers ferrying heavy loads can be adjusted using air suspension systems to lower the center of gravity for better fuel economy.
Decreased vibration, noise, and harshness
Continuous vibrations cause discomfort and even injury to over-the-road truckers, who are required to sit for extended periods. Air suspension systems help reduce the noise, vibration, and overall harshness of the ride to promote a safer and more comfortable journey. Additionally, they decrease wear and tear on other elements of the truck. The air suspension system on the wheelbase also benefits empty trailers by lowering the tendency to bounce over rough terrain.
Versatility on all road terrains
Once a trailer is fitted with an air suspension, its height can be adjusted to improve drivability. Drivers can choose a softer rise for highway cruising or a rougher rise with professional handling on more demanding roads. An air suspension system also ensures that the trailer is level and the cargo will not tip over during transit.
Versatile on fragile loads
Fragile goods, such as panes of glass and electronics, require a transport system that reduces the likelihood of breakages. An air suspension helps to ensure that a trailer does not expose fragile goods to the risk of breakage due to excessive vibrations. Versatility can keep a trailer on the road when others might have to sit due to their lack of air suspensions.
Reduce road damage
Air suspension systems reduce vibrations, which helps to prevent potholes. A smoother rise translates into less damage to the road surface and the adjacent structures, including bridges, parapets, and buildings. Air suspension systems also extend the lifespan of tires. Trailers require a stable suspension to reduce the effects of vibration on the cargo due to the rough road. At Dexko, we understand how air suspension benefits you and your trailer, which is why we provide customized solutions for your specific needs. Contact Dexko today for customized suspension systems for all your trailers.